Have you ever tried running with weights on?  It can be exhausting.  As a former basketball player and coach, there were many practices where we would be connected to a weight sled of 75 extra pounds.  No matter how hard the person ran, that weight sled held her back from ever coming in first in the sprints each day.  When it came to leaving teaching, I knew what my goal was. I'd been thinking and planning what to do, but I just felt like I couldn't break away. After 3 years of back and forth,  what was holding me back?  For me, it was mindset.  What's holding you back from your life after teaching?
The "I'm Just A Teacher" Mindset
One mindset that often holds teachers back from making their exit from the classroom is the "I'm just a teacher" mindset.  So many of us have that mindset.  Maybe it stems from teaching being your career, but we have to realize that being a teacher is an asset.  Teachers are great problem-solvers.  We are creative and flexible.  We can analyze data and break material down into digestible bites.  Teachers desire growth and want to develop skills.  Teachers have an incredible repertoire of skills that make us some of the most talented people in the workforce today.  Don't be ashamed and say you're "just a teacher."  The fact that you are a teacher is a badge of honor to wear.  You have incredible skills when you take the time to figure them out.  Don't let that mindset be what's holding you back from your life after teaching.
The "No One Hires Teachers" Mindset
Another mindset that can hold teachers back from exiting the classroom is the "No One hires teachers" mindset. The truth is that people love to hire teachers.  They love to hire the best people for the job.  Oftentimes, the teacherese on our resumes doesn't translate and makes it so we don't showcase our skills in such a way that hiring managers see just how valuable we are to their companies.  Our approach should be to highlight all of the skills we have that can help that particular company to reach a higher goal.  You don't have to doubt that people want to hire teachers.  You just want to make it almost impossible for them not to hire you because of your skills and Winning Resume.  And remember, it only takes one yes!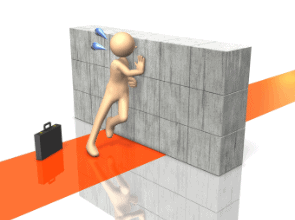 The "I'm stuck" mindset can be detrimental to anyone trying to make their exit from teaching or develop a side hustle.  So many teachers feel like they have no options.
This is a mindset I lived in.  I figured that this was the career I chose, and it was just something I had to live with until I retired.  After all, what would people say if I left?  The reality is that we are not stuck in life.   Darren Hardy, the author of The Compound Effect, gave this advice, "What controls your attention, controls your life." 
I had to learn to focus my attention and energy on finding all of the possibilities out there for me.  I stopped spending time scrolling through articles on everything horrible in education and instead started reading articles on how to level up my skills.  We have choices in life.  Whether you are a teacher of 2 years or 20 years, you have a choice in what you decide for your future.  We can have our dream.  If you need further proof than our Life After Teaching group stories and podcasts, then check out the More Than Teachers Summit and see for yourself the incredible opportunities that are open to you.  

The "Guilt of Leaving the Kids" Mindset
This is another mindset that held me back.  The guilt weighed heavy on me when I thought about leaving.  I mean, I was an award-winning teacher.  I was important and made a difference.  Kids needed me.  I told myself all the things.  Those things may be true, but that doesn't mean that the education of students would collapse if I left. 
The day I tearfully told my class that I was leaving teaching at the end of the year,  one student asked me why I was in tears when I was moving on to do the next great thing in life and should be happy.  Yep, that took me back.     So when I did leave, there were tears. Then 12 months later when I returned for graduation, those students greeted me in passing. They were moving on in life and were connected to other people and perfectly fine.  The truth is that it is a great example for students to make decisions to take care of yourself and your family and pursue your dreams.  And dreams can change in life.  Isn't that what we'd want for our students… the chance to pursue new dreams?  Don't let the guilt be what's holding you back?
What's holding you back from your life after teaching?  Maybe it's a different mindset or circumstance not mentioned.  Psssst… let me tell you a secret.  If you let it, there will always be something that's holding you back.  Here's what you can do instead.  Decide what you want life to look like for you.  Create a plan of action.  Take steps of action each day to move forward.  Invest your energy in what is best for you.  Turn your mindset into a powerful tool to live your best life possible.  Interested in hearing more advice or inspiration to begin taking your first steps to your new career? Check out this Life after Teaching Podcast episode geared towards helping you create your life after teaching.