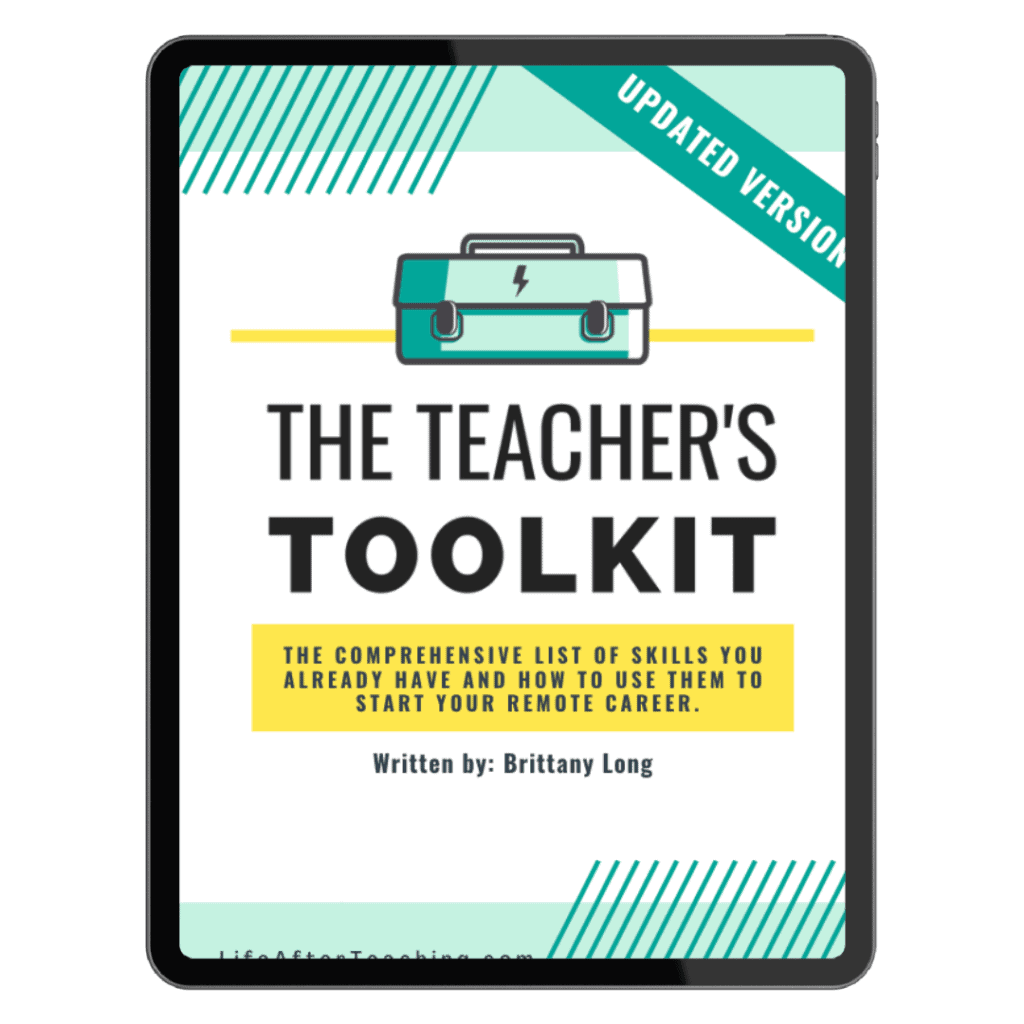 Are you a burnt out teacher who's ready to escape the classroom but you're not sure what else you can do? The Teacher's Toolkit is the life preserver you've been searching for. Identify the skills you already have and learn how to use those skills to start your work-at-home career.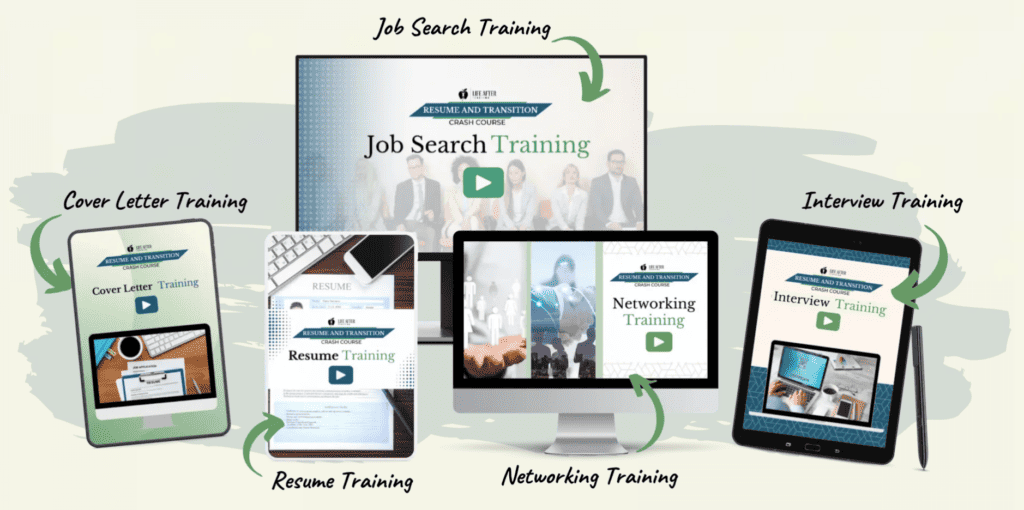 The Resume and transition crash course
Trying to get out of teaching but no bites on your resume or your interview is a flop? Is this course (with templates and examples), you'll learn how to update your resume and ace your interview with up-to-date guidance. 
The teacher's side hustle academy
The Teacher's Toolkit Mentorship Bundle comes with everything you see here. It's a 60 day intensive program with daily chats and check-ins designed to help you get your work-at-home career off the ground.