Please enjoy this Real Story guest post by Katie, an itinerant teacher serving children with hearing loss. 
Everyone has heard the term "pass the buck". Everyone has a pretty good idea as to what it means. And forgive me for using a quote from to Wikipedia, but the definition hits home for teachers:
"The act of attributing to another person or group one's own responsibility. It is often used to refer to a strategy in power politics whereby a state tries to get another state to deter, or possibly fight, an aggressor state while it remains on the sidelines."
Do you know where it is done a lot? In the schools. Do you know who generally gets the brunt of it? The teachers. Do you know who loses the most? The student. If there isn't a more clearer example of how "trickle-down economics" doesn't work, I don't know where else you can find it.
Where Does the Buck Start?
Educational regulations and rules get decided by the legislature, and it's up the schools to enforce it. But it's not that simple. Schools that are ill-equipped to implement the new rules leave the lion's share of the responsibility of implementing them to the teachers, who are already limited in what they can do. In the end, the students are left scrambling for an education, unsure of what to expect or where to go.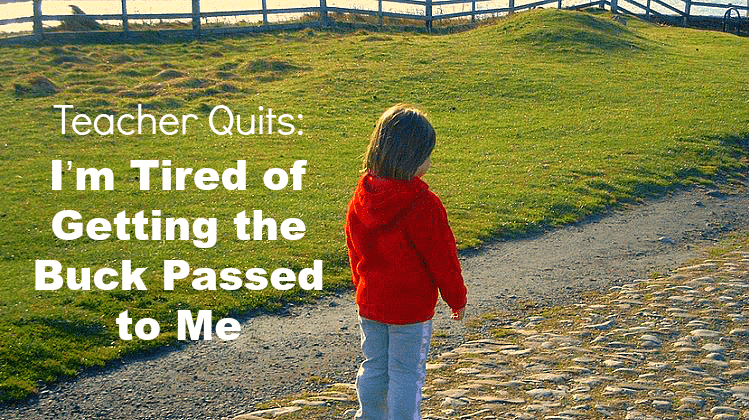 Sure, the new regulations and standards have a great end goal in mind: maximizing students' success and eliminating the achievement gap. But the trick is always implementing it, and most of the time, it is just not feasible. There is very little consideration in how each school district has its own unique set of challenges, and there seems to be a dogged determination by the government that one set of standards fits all.
Modern Teachers: All the Responsibility, None of the Power
I felt the brunt of the responsibility throughout my teaching career. I work as an itinerant teacher in my state. This means that I travel in between school buildings and school districts. I serve a group of students who are in a small minority: children with hearing loss.
My training is specialized and what I do is specialized. I provide individualized instruction that is geared to help my students overcome their gaps in being able to hear and understand our language, and still become successful students. I rarely am able to teach a lesson the same way to two different students because their skill levels, language development, and degree of hearing loss are all different.
If the standards placed upon the school districts are difficult for mainstreamed students to meet, it is crushing for my students to meet. They don't learn/hear the same way that their peers do, but yet they are expected to perform the same way on standardized tests. Talk about a disadvantage!
Nearly ten years into my otherwise fulfilling career in education, I'm feeling the crunch. I need a new fresh breath of air, something to renew my passion in educating those with hearing loss, educating others about hearing loss, and teaching everyone how they can advocate for themselves in today's world.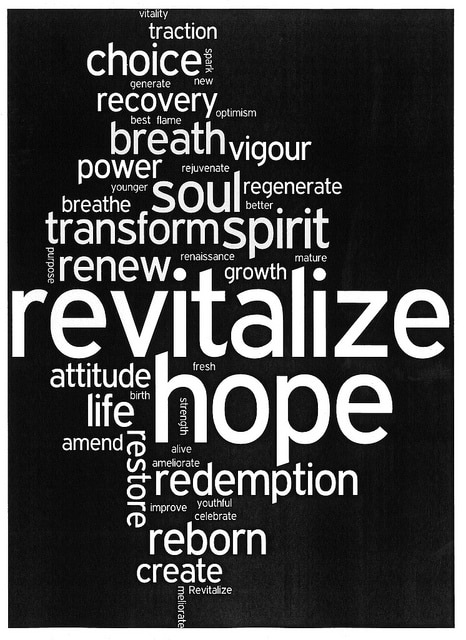 I'm ready to accept responsibility in an environment that is conducive to learning. I am ready to stop getting the buck passed to me, and instead stand up and figure out where this buck came from in the first place.
For me, this takes the form of a career as a freelancer, teaching others about advocacy, education and hearing loss. I launched the website It's Hard to Hear Up Here to cover these topics, as well as the fun and lighthearted moments that are the spice of life.
I learned about the world of freelancing through a friend of mine, Gina of Horkey Handbook. She started freelancing while working full-time, and after watching her experience success in her new endeavor and finding renewed passion in what she wants to do, I felt inspired to do the same.
PSST… Interested in freelancing? Sarah just launched a new eBook called Five Figure Writer, which details how she replaced her full time income working a bit less than full time (real numbers included!). Learn more here.
I am excited to enter this new world of entrepreneurship filled with passionate people like Gina and Sarah (the writer behind Life After Teaching), and I can't wait to join the ranks of former teachers out there taking control of their own destinies.
If you enjoyed this story, please take a moment to share it with your personal network on Facebook, Twitter, or LinkedIn. If you'd like to share your story, message me using the contact form.