You worked your butt off to get into the classroom and educate the next generation. So what do you do when it doesn't work out?
No matter why you decided to leave teaching, don't let the unknown scare you. There are tons of jobs for former teachers out there. You just need to get creative about how you talk about your experience and get specific about what you want.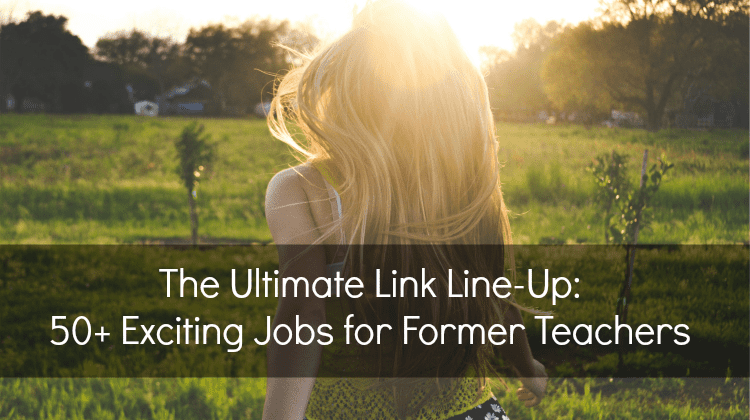 Before you read through the list, maybe it will help inspire you to read about other teachers who have made the leap out of the classroom and are loving it!
Ready for the List? Here's 50+ Jobs for Former Teachers
Here's my mega list of jobs for former teachers based on your subject level and what you love (or didn't love!) about teaching.
Please keep in mind that this is not a list of jobs that are totally easy and fast to get.
This is only a list of brainstorming ideas to help you see the possibilities for your skills and your background.
Some of these ideas require new education, which might be the last thing you want to do when you've dropped thousands of dollars to get the degree you have now. But other jobs on this list? They just require a passion, creativity, and persistence.
For more information about rewriting your resume to get these jobs and tackling awkward conversations within your interview, download the guide.
Math
Science Teachers
English & Language Arts Teachers
Reading Teachers
World Language Teachers
History and Social Science Teachers
Physical Education Teachers
Family and Consumer Sciences
Other Kinds of Teachers
The best part? This list is NOT comprehensive! There are so many kinds of jobs in the world that — as teachers working in a non-profit industry — we don't even know exist. Don't limit yourself to your personal experience. Step outside your comfort zone and consider all the different kinds of careers that exist when you consider all of the skills you have.