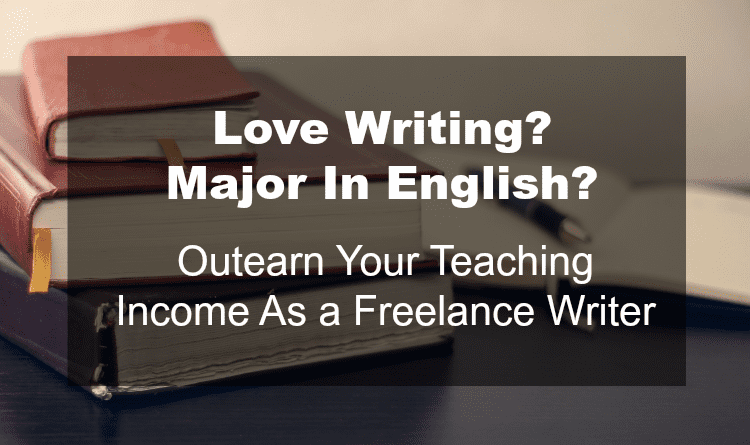 This summer I partnered with College Recruiter to share my perspective on how you can use an English major to make more money freelancing than in a 9-5 job. I've done it two years in a row now (first at $59K, soon to be at $89K), and I think it's an important message to get out there.
The audience for this webinar is new grads, but there are lessons here for anyone at any stage of life, particularly teachers with any background (so long as you love to write).
I promise you: the only thing limiting you is you.
If you're a new grad, if you know a new grad, or if you don't think freelancing is a viable career, this is a great orientation to the concept of freelancing and the little-known benefits to freelancing over traditional employment.
Video not showing up? Click here to watch on YouTube. Extra points if you share with a friend ;-).
PS This will be my last post for 2016, as I retreat into my cocoon office and finish up the release of the updated 2016 Life After Teaching guide. God bless you, and I'll see you in the New Year!