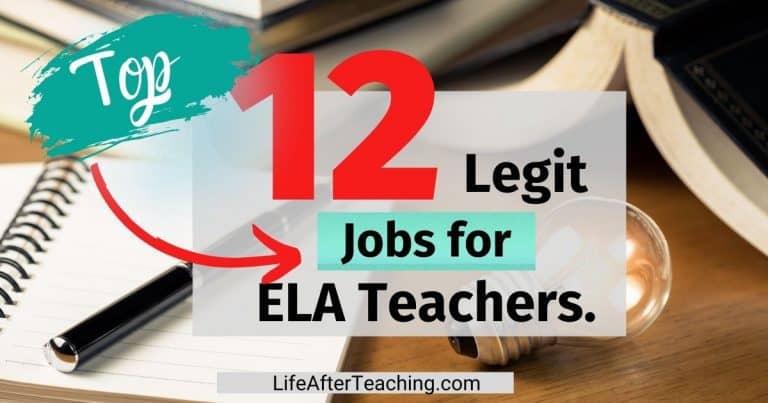 Just an ELA teacher?? NO WAY!!
Tired, frustrated, and ready to walk away but too scared to do it?  I've been there, but I can tell you after spending 22 years in the ELA classroom that there's hope and joy just waiting for you in your next career.  Too often I walked around my classroom at the end of the year, knowing I didn't want to come back to teaching, but too scared and beaten down to take action.  I wore that cloak of "You're just an ELA teacher" for far too long, and I felt trapped.  I know it seems scary, but as an ELA teacher, you possess great skills that easily transfer over into another career. That career will give you the freedom and peace you're seeking.  The list of jobs for ELA teachers is expansive, and the possibilities for you are limitless!  Here are the top twelve legit jobs for ELA teachers:
WHAT IS IT?
Realtors are people who coordinate, negotiate, and advocate (all things you do for your students now) for sellers or buyers of property. You can make their dreams come true.  Essentially, realtors are running their own business, sometimes under the guiding arm of a realty organization, but most end up branching out on their own within 5 years.  This job incorporates reading and writing skills in advertisement content as well as legal documents. Additionally, real estate agents must connect with people, and be creative in the presentation of homes or property, This makes it one of the top twelve jobs for ELA teachers.  Realtors possess the skills to:
Create vivid and accurate descriptions of property to sell.

Present properties to possible buyers and advocate for their best interests.

Coordinate either the buying or selling of a property for the owner.

Negotiate selling prices on behalf of a prospective buyer.

List properties for sale and entice prospective buyers.

Facilitate property valuations, inspections, and financing.
WHAT DOES IT PAY?
The average salary of a realtor is $60,0000.   Within five years, most realtors rise to the top and can be earning $90,000 or more.  And let's face it.  After we leave teaching, we are still supporting our fantastic ELA teachers and the education of all students.  I have a friend who was a teacher for eight years before she made the switch to become a realtor.  Because she wants to give back to schools, Sarah Wolfe decided that she will give ten percent of her commission of each sale to a school of the client's choice.   Certainly, this is an incredible way to stay connected to her local schools and support children and teachers even though she stepped out of education. 
WHAT IS THE SCHEDULE?
Realtors usually set their own schedules to meet the specific needs of their clients.  The more clients you have, the more you'll have in your schedule as you grow your successful business.
WHAT IS IT?
Ghostwriters are freelance writers that are hired to write literary or journalistic content, speeches, memoirs, or even music lyrics.  However, they don't take any official credit for the writing.  Ghostwriting can be very profitable very quickly once you get started.  As an ELA teacher, you are constantly using your reading skills in class as you model writing for students in the various genres.  Since you possess such an array of writing skills, being a ghostwriter ranks high on our list of top twelve legit jobs for ELA teachers. Ghostwriters should be:
Organized and able to map out a storyline from any client as it is presented

Confident that they can take on writing for anyone, even the richest and most famous

Flexible as you work for others and will not only write as them but will navigate any change of direction in the storyline seamlessly

Creative as you take on the role of another person in presenting their words on a page

Intuitive as you decipher the message the author wants to present to the audience
WHAT DOES IT PAY?
The average salary range of a ghostwriter is from $66,000-$92,000.  As you gain more writing experience, a ghostwriting career will become more lucrative for you.  Just imagine how exciting it would be going from ELA teacher in the classroom to ghostwriting best sellers in all types of genres for clients!  Check out the story of Nick Pavlidis.  He went from being in a law career that was draining his soul (even though it was lucrative) to being a ghostwriter running a successful business to support his family. As a result, he now enjoys financial freedom and does not miss out on time with his family.
WHAT IS THE SCHEDULE?
Ghostwriters almost always have a deadline for their final project as well as mini-deadlines during the process of writing for their clients.  However, one of the biggest benefits is ghostwriting allows you to have freedom of schedule as long as the writing project deadlines are being met.  Oh, and be prepared for deadlines to change as you are working with others who might need more time than they originally thought to ferret out an idea.
3. Writers--CONTENT or COPYWRITER
WHAT IS IT?
Content writers are people who craft and create content to answer a particular question or solve a specific problem.  Some avenues of content writing are press releases, ads, and blog posts.  Unlike content writers writing to merely inform, copywriters are people who write to sell something specific to a target audience.  This could be in the form of writing ads, slogans, or emails for a particular brand. You would have your choice of corporations, companies, or educational facilities to work with.  Producing readable content that informs, educates, or persuades readers makes it one of the top twelve legit jobs for ELA teachers. After all, we do that every single day in the writing lessons we teach, all with a little flare.
Content writers and copywriters possess the skills to:
Write about a  specific topic creatively to boost search engine optimization

Use "Ideation"–knowing your audience and the best path to reach your intended audience in writing

Lay the groundwork for future sales by informing a target audience about something specific

Master specific writing skills for various audiences

Learn web-based tools such as WordPress, SEO, HTML, etc. 

Creates content that entertains while informing various audiences
WHAT DOES IT PAY?
The average salary of a content writer is $65,000, and that salary depends on if you are an independent contractor or a full-time employee of an organization. Your salary and benefits will fluctuate based on the path you take.   Yara is a great example of a writer who created her own work at home career using her writing skills.  The national average annual salary for a copywriter is around $59,000 or around $28 an hour.   If copywriting seems like it would be a great fit for you, check out more here from Tina Lorenz.  She has been running her own very successful copywriting business since 2004.
WHAT IS THE SCHEDULE?
Content writers and copywriters usually create their own schedules in whatever works for them to meet any specific deadlines given.  Obviously, the more clients you have, the more income you will make, but that also means you will need to be more structured in your scheduling.  As a former ELA teacher, you understand how to be creative in your scheduling to meet the needs of many students.   
4. MUSEUM EDUCATION DIRECTOR
WHAT IS IT?
I'd think of this career almost as a treasure holder… you hold all the secrets of the exhibits that can open up a whole new world for students.  As a  museum education director, your role would be to develop and coordinate the museum's various education programs for schools and perform community outreach.  Because ELA teachers have a vast amount of historical literary knowledge, this is an intriguing career to consider out of the top ten legit jobs for ELA teachers.  This job sometimes involves creating a curriculum to educate your audience about exhibits. That would still give you that hands-on teaching experience with people without the pressure of testing requirements and teacher evaluations.  Museum education directors possess the skills to:
Organize educational outreach to students and their families for specific interests

Develop curriculum or learning exhibits to engage the audience at the museum

Present educational material engagingly and effectively to all stakeholders

Create high-quality STEM education programs for students
WHAT DOES IT PAY?
The average salary range of a museum education director is from $50,000-$112,000.  The size and reputation of the museum can affect your salary. This is a career that allows for so much growth and advancement according to your effectiveness in your role.  
WHAT IS THE SCHEDULE?
The schedule for a museum education director would be set according to the organization's desires and the number of people you have in various roles to support you.  The schedule would also be determined by the specific job you have with that particular company since there are so many opportunities and roles offered in a museum.
5. INSTRUCTIONAL DESIGNER
WHAT IS IT?
Instructional designers are the people behind the scenes of educational materials and learning experiences who craft and create the perfect resources that engage learners effectively while providing the particular skills for that training.  As an instructional designer, you would have your choice of corporations, companies, or educational facilities to work with.  Think about how many companies use resources such as videos, training guides, or virtual courses to train their employees as part of onboarding or professional development–those are all created by instructional designers who have researched the target goal for that organization.  Instructional designers also have the option of which roles in the process that they'd like to do:
Analysis–

The Who, What, Where, When, Why and By Whom of the design process

Design–

Creating the blueprint, sequence, or structure for the training

Develop–

Applying the blueprint and creating the training product

Implement

–Execute and

Deliver the training

Evaluation–

occurs throughout the process to give feedback to make it the most effective learning experience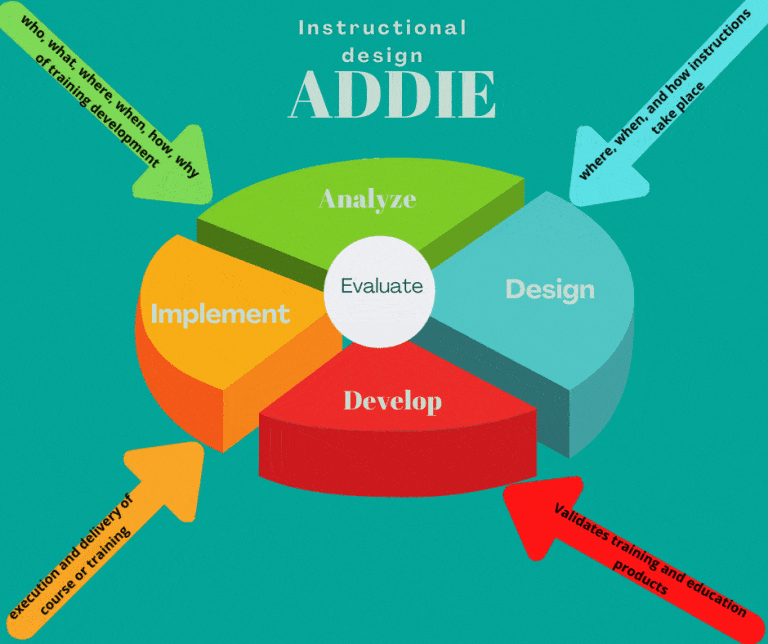 WHAT DOES IT PAY?
The average annual salary for an instructional designer is approximately $80,182.  Some people working for bigger corporations where they are designing or presenting specific training to employees may earn even more depending on the company's amount of work and the size of the institution.  Ali Parish provides great insight and training with support for teachers looking to transition into instructional design.  She went from teacher to instructional designer and is now running Teacher Transition, which focuses on helping teachers find their next dream job.
WHAT IS THE SCHEDULE?
As an instructional designer, the path you take will determine your schedule.  If you join an ID company, you will work their assigned hours in an office building with your team.  You can also be an instructional designer from home and work remotely.  This would give you more freedom in your day as long as you met the deadlines assigned.  Being an instructional designer qualifies in our top twelve legit jobs for ELA teachers because it allows you to take the skills you are already using in your classroom every day when you create a sequence of lessons that meet a specific goal and incorporate them into a more expansive career to give you more freedom of time, schedule, and specific job role.  
WHAT IS IT?
A project manager is a person responsible for all the moving parts of a project as they lead a group of professionals to accomplish various tasks for a manager or CEO of an organization.  As an ELA teacher, you constantly do this every single day in your classroom by being responsible for the variety of students you have that you teach with short-term projects to accomplish long-term goals as well as reporting to your administration with specific results. Your skills at tracking data and coordinating different activities and managing the different personalities and skill levels of your students more than qualify for this role from our top twelve legit jobs for ELA teachers.  Project managers possess skills to:
Create an outline of short and long term goals to complete projects

Organize and adjust schedules to accomplish various projects

Assign project tasks to the correct people according to skill levels to form the best team for that project

Serve as a point of contact for all people involved in a project

Communicate effectively on a project to your employer as well as give feedback to other employees
WHAT DOES IT PAY?
Project managers earn around $53,000 annually. The size of the corporation you work for as well as the number of projects you control can greatly increase your salary.  Teachers make great project managers because they know how to constantly adjust to meet the needs of so many people at the same time.  To see if this is a great fit for you, check out our specific blog post that focuses on all the ins and outs of project management, and offers up various kinds of project manager roles.

WHAT IS THE SCHEDULE?
As a project manager, you have a couple of options.  If you work for a large company that requires you to do the typical 9-5 workday, your schedule is more limited with those time constraints, although you will be in charge of how you use your time to meet your goals.  If you are a project manager from home, you have more freedom in your schedule as long as meetings are scheduled and deadlines are met. 

WHAT IS IT?
In the times that we are living in, virtual assistants have become a lifeline for most businesses!  They keep business operations running smoothly on a daily basis.  Virtual assistants work independently to provide service to various clients according to their niche.  Being a virtual assistant is a broad category that looks very different depending on which employer you work for.  As a virtual assistant, you will need to be 
Flexible

to adjust and meet the needs of your employer

Organized

to be able to handle multiple tasks simultaneously

Creative

as you create engaging content for your employer's social media and 

Knowledgeable

in digital marketing skills

Skilled

in technology to produce the information required according to the niche of the employer
WHAT DOES IT PAY?
The average annual salary of a VA is $67,000, and that can fluctuate depending on how much work is required of you and the person you work for.  As an independent contractor, you can set your rate as a VA.  
WHAT IS THE SCHEDULE?
As a virtual assistant,  you have total freedom to set your own working hours for most employers.  As long as deadlines are met and tasks are completed, you will be invaluable to your employer.  Being able to create a schedule to accomplish specific goals as a teacher makes this one of the best fits out of the top twelve legit jobs for ELA teachers.  Check out Dee's story here to see how she went from working in customer service to being a successful virtual assistant.
WHAT IS IT?
Training specialists are becoming more and more in demand in society today, probably because it is such a broad category.  A specialist can include being a life coach, mentor, or personal fitness trainer for various clients.  Quality training specialists are motivators at the very heart of what they do, so ELA teachers are phenomenal motivators as they teach reading and writing to a sometimes not-so-perceptive audience.  It means being a training specialist is one of the easiest transitions out of the top twelve legit jobs for ELA teachers.  Training specialists are:
Energetic as they work with people who need motivation and engagement

Empathetic as they listen and seek to meet people's needs to help them grow

Organized as they deal with a variety of clients

Detail-oriented as they identify the needs of others and create a plan for growth
WHAT DOES IT PAY?
The average annual salary for a training specialist is almost $55,000.  If the training is specialized for personal fitness, the salary increases to approximately $62,000.  If you specialize as a life coach, the salary at the top level reaches around $96,000.
WHAT IS THE SCHEDULE?
Being a specialist in any of these areas usually allows freedom of schedule, which teachers love.  You are not limited to a 9-5 work hour day, but it also means you might be setting up appointments later in the evening to work with particular clients. Being able to create a schedule to accomplish specific goals with those specific clients makes this one of the best fits out of the top twelve legit jobs for ELA teachers.
WHAT IS IT?
One of the reasons teachers often struggle with leaving teaching is because they are so invested in helping the students.  Most people who get into teaching do it because of the kids.  That's why being a child advocate makes the list of top ten jobs for ELA teachers.  According to Humanservicesedu.org, a "Child Advocate is a Social Worker who specializes in the placement of children into adoptive and foster homes.  This involves making sure that the safety and well-being of the child and family are emphasized from placement until the case has been closed."  Child advocates often have to perform these tasks:
Assess the family situation of children

Work with the child and the court system to create the best environment for all involved

Track and communicate the progress of a child's specific case

Facilitate visitation as needed with family members

Coordinate with the state and judge to place children in foster/adoptive care
WHAT DOES IT PAY?
The average annual salary of a child advocate is around $37,000, but that fluctuates when you consider other factors.  The more certification and experience you have, the higher your salary would be.  Beyond the financial benefits, this career can be very rewarding when you can give a child the dream of living in the best home he or she can have.
WHAT IS THE SCHEDULE?
As a child advocate, you have a schedule that varies from day to day.  Between the office work and filing papers to the guardian visits to the child's home to court cases, the schedule is not necessarily set each day.  Even with the variations in your schedule, creating a refuge for children is one of the greatest benefits of being a child advocate.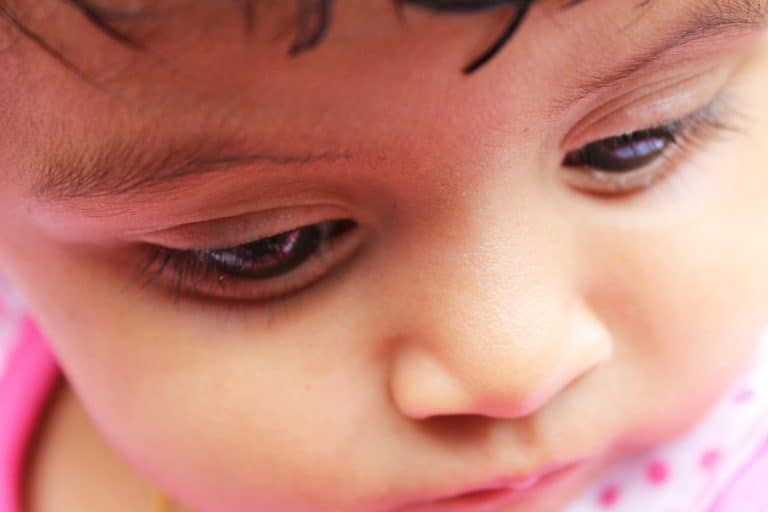 WHAT IS IT?
As ELA teachers, we have seen firsthand the decline in reading skills each year, and the number of students needing more support is growing.  This increasing need has created a niche for reading specialists. A reading specialist is a person with specialized training in how to diagnose areas of need for students struggling with reading and how to specifically meet the needs of those students.    Reading specialists are mostly found in elementary schools, but there are more and more positions opening up in high schools due to the demand. Reading specialists are usually involved with a specific group of general education students working on MTSS and in small groups on targeted areas of reading instead of a class. 
Interestingly, there has been an increasing demand for reading specialists outside the classroom as well.  That role could be in the form of working with adults learning to read or even creating an online business such as this one that presents your services to students on a one-on-one basis as a reading specialist.  Reading specialists usually possess these traits:
Training in phonics and phonemic awareness

Ability to assess individual students to find the greatest area of need

Create a plan of targeted skills to help students reach their goal

Offer services of support beyond what is offered in an ELA classroom

Designing a program (either digital or paper-based) to close the gap in reading skills
WHAT DOES IT PAY?
The salary for a reading specialist varies according to experience and state requirements in certification if you are working in the school system still; the average annual pay is around $53,000.  For a reading specialist outside the classroom, the salary could be even higher depending on the services you offer and the number of clients you serve.  
WHAT IS THE SCHEDULE?
As a reading specialist in a school setting, your schedule will often be determined by the number of students you work with as well as the schedules of the students/teachers you are supporting.  If you are a reading specialist outside the classroom, you would set your own hours for what works best for you and your clients.  The skills and knowledge you have as an ELA teacher make the reading specialist job a natural fit and one of the easiest transitions from our list of top twelve legit jobs for ELA teachers.
WHAT IS IT?
In the last twenty years or so, there is one job that has become extremely popular… that of a podcaster.  A podcaster is a person who creates a series of episodes digitally that can be easily downloaded for a specific audience.  Sometimes the purpose can be informational or entertainment-based like The Teachers Lounge podcast with EddieBcomedy.   One of the greatest benefits of podcasting is that you can use the skills you already have and personal experiences/knowledge for material in each episode.  Debbie Arcangeles is an example of a podcaster who was able to create a very successful podcast that more than replaced her 9-5 work salary in just two years. Podcasters usually have the skills of: 
Public speaking, as you are producing  recorded or live content for audiences

Content creation that is engaging and narrowed down to a niche

Technology-based knowledge for audio and computer recording systems

Interpersonal skills to develop branding deals 

Comedic skills to entertain audiences
WHAT DOES IT PAY?
The average annual salary of a podcaster is around $56,000, but that can vary depending on the amount of work you put into your brand and the success you achieve.  Some podcasters are making over $100,000 annually because they found their niche and have created quality content for their audience.  As a teacher, we are constantly creating content for an audience that is not always, shall we say,  as receptive as possible, so we often use humor to help us engage.   Since we possess and use this skill so often, being a podcaster fits as one of the top twelve legit jobs for ELA teachers.
WHAT IS THE SCHEDULE?
As a podcaster, you are in charge of your business usually, unless you work under a branch of an organization.  This gives you freedom of schedule, but that can be dictated by the timelines for producing your content and how often you want to release your content.  The better content you produce, the bigger your brand will be, and the more sponsors you will have.  And by the way, teacher podcasts are some of the most popular out there. 
WHAT IS IT?
If you are a people person, being a human resource professional might be a natural fit for you.  Human resource professionals are the people who perform activities like recruiting and staffing, professional developments or training, salary, and benefits, or personnel relationships and guidelines.  HR professionals play a vital role in a company's success, and they usually are skilled in:
Building relationships and helping people resolve conflicts

Comfortable using technology from various sources

Skilled in communication and public speaking when presenting to staff

Possess the ability to use discretion and listen during difficult situations

Multi-tasking and managing several projects simultaneously.
WHAT DOES IT PAY?
Although it varies by state, the average yearly salary of an HR professional is between $57,000 and $60,000.  Of course, the larger companies are going to have a higher pay scale because the workload will be increased. 
WHAT IS THE SCHEDULE?
As an HR professional, you will usually work the typical 9-5 workday in your office.  Some organizations approach it differently and allow for some days to be done remotely and other days to be done in the office setting.
So, where do you go from here?  I know some days it might feel like you are trapped and have no options.  Our life after teaching team wants you to know that your future is full of possibilities, even beyond these twelve jobs. Brittany has been where you are. If you are tired of teaching and want to leave the classroom, we can help. Be sure to check out our list of work-at-home jobs for Science and Math teachers.  What is the next step that you can take right now that will help you create the life you want for your family?
If you would like to see more content like this or learn how to build a side hustle so you can start your own life after teaching, subscribe and visit our Facebook page at Facebook.com/lifeafterteaching. We welcome you to comment and share!
–written by Andrea Rogers