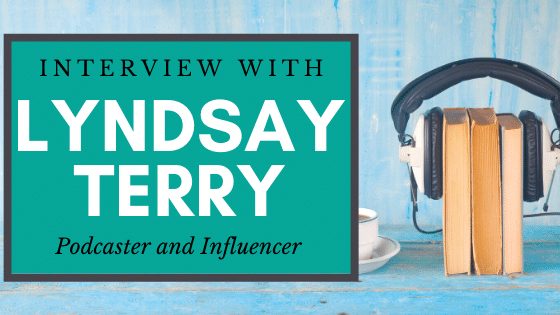 Lyndsay Terry Podcast Interview
"My Life After Teaching," is podcast that educates, informs and inspires teachers to create a lucrative and meaningful side hustle that can lead to financial stability and freedom in 12 to 24 months. My name is Brittany Long and I'm a former science teacher turned six-figure contractor and entrepreneur, and I'm sitting down with work at home professionals who use the skills teachers already have from the classroom and discuss how they can utilize those skills to create their side hustle. If you would like to listen to the audio version of this video, you can find it here at My Life After Teaching.
Hey everybody. My name is Brittany and I'm from My Life After Teaching podcast and blog. And today I have Lyndsay with me. And I've known her since college and I'm super excited to have her with us today. So, Lyndsay, thanks for being here.
Lyndsay: Thanks. Thanks for inviting me.
Yeah. So, Lyndsay helps run a podcast. And, Lyndsay, could you tell us a little bit about your podcast and what got you started in becoming a personality on a podcast?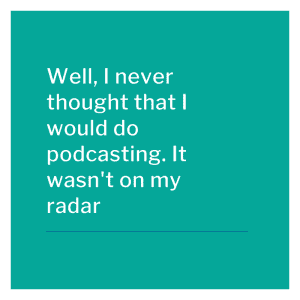 Well, I never thought that I would do this. It wasn't on my radar. I worked for a church, and we have a guy on our team who's in one of my departments at the church who, one of the things that he does is podcasts for a living. And so, he had talked to the rest of the pastors on our team and that are at our church and said, "I really think that we need to expand the reach of our ministry beyond just Sunday mornings and what we do in our community." I think that's really given the church a message that will resonate beyond where we're at, Midlothian, Virginia. And so, he talked us into a podcast. Okay, yeah, no, I think it's… I could see what he was saying. And so, I was catching his vision big time, and was really excited about it, but really nervous.
And so we started this podcast just this past year and it's grown. It's funny to me because we're not a large church and we have listeners all over the world, and we haven't done a lot of marketing that most people would suggest. But the point of our podcast is we call it a midweek boost. So you get a fill on Sundays. Well here's a way that our church can encourage you, talk about some really common spiritual issues people have or are things people are struggling with. And it's very conversational. And so people can write in questions to us and we'll do a topic on that.
Very cool. I like that idea. So, we talk a lot about solving problems, and so you would be solving the problem of them feeling that midweek slump spiritually, and so you're helping solve that problem. I love that. That's really neat. Very cool. So, would you have ever done a podcast on your own? If you hadn't been asked or talked into it, could you ever see yourself starting one on your own?
I think I would have probably considered doing the back end of it, not being a personality on the show, but helping someone else launch that for them. Because I definitely, I listen to a lot of podcasts any time I'm in the car. And I'm a musician so I listen to music all the time, but it's gotten to the point that any time in the car, the first thing I put on is a podcast. It's just a really great way to pour into yourself and your own personal growth and stay connected with what's going on in the world and stuff like that. And so, I definitely think I would have wanted to get involved in a podcast on some level. I wouldn't have thought it would be what I'm doing, which is being a voice, but, yeah, I think I would have.
Awesome. Very cool. So now that you've done it for a while and you've seen people both on the back end of it and then also the personality, who do you think is a good fit for starting a podcast?
Someone with a message that resonates with an audience. Honestly, I think a lot of people can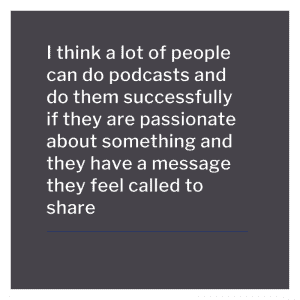 do podcasts and do them successfully if they are passionate about something and they have a message they feel called to share, whatever that is. And so, because you can learn so much of the technical stuff or you probably have friends you don't even know about who already have those gifts that you can tap into. But yeah, I would say a lot of people can, but know what your message is and make sure that will that resonate with other people? Then, yeah, you should definitely consider a podcast.
I love that. And I love that you talked about how they have that message, that message that they're passionate about. I think that's great. So can you make money podcasting?
Yes. A lot of people do, and that's primarily through subscriptions. You can set up… That's usually through hosting, whoever you're using to host your podcast, which you get a host and then you publish through someone else usually. So, just as an example, we use a company called Podbean. They're really inexpensive and we host through them and then we push all of our publishing for our podcast through iTunes or the Google Play store, all the major outlets. But through your hosting provider, you can set up where you can monetize it, people can do a subscription. It's kind of neat too. You can set up a free version of your podcast and then a subscriber's version. So maybe it's however you want to do it. I know some podcasts will have an hour free and then they've got another hour episode that if you're a subscriber you can listen to.
Very cool. Okay. So it seems like there's a lot of ways to monetize this. And I think it's one of those things that people just don't really know about. And as teachers, especially, we like to talk and we like to share our message and stuff to students. And for a lot of teachers, the reason they get into teaching isn't to talk about science or math, it's to talk about things that really matter. Not that science and math don't matter. Sorry, guys. But talking about those life things and making an impact on somebody. And that's exactly what podcast writers do is that they get to share their message. And so, I think a lot of the teachers that are listening to this could really do a lot of good with it. And you said that yours gets out to people in all these different countries. Right?
Honestly, I don't even know how, because we haven't put a lot of money into marketing other than our biggest marketing that we've done is through Boosts on Facebook and word of mouth. But we somehow have listeners in Africa, the Philippines, Israel, Europe, South America, Canada, almost every continent.
Very cool. So, what advice would you give to a teacher that's thinking about starting their own podcast?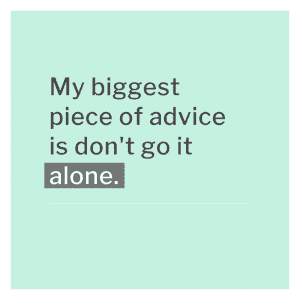 My biggest piece of advice is don't go it alone. Find somebody who's also passionate about what you want to podcast on. Make sure what you want to podcast on is something that you've really got a message for that will last beyond a couple episodes. And you probably have friends who are passionate about the same thing, and they'll bring different skills or even thoughts to the table. And so, don't go it alone. We've got, I think there is one, two, three, really is between 5 and 10 people involved in every episode of our podcast. Not on the podcast, but whether it's on or behind the scenes. And we started with just a couple of us working together and the pastors and one guy, and it's grown and it's cool how we've seen the podcast become better by involving more people in a team.
And so, figure out what's your message and what other people in my life are passionate about that same thing. And then just sit down and talk to them and see if they may be interested, how they might contribute. But definitely, you don't have to do it by yourself. So that would be the biggest piece of advice, is don't do it by yourself.
That makes sense. And I really enjoy what you said about how it's gotten better the more people that you've added to it, probably gives you more perspective or different perspectives too. I think that's really neat. Very cool. So, how has podcasting affected your life personally?
Well, I was talking to my husband this morning, and I said, "You know what's funny about this question?" I said, "You know what's funny is I think actually it's made me a better conversationalist in a weird way." There's a million other things you could think of maybe that might be the answer, but for me, I think I'm kind of an introvert and I work in ministry, you kind of got to turn it on. But I think podcasting, because especially it tends to be a conversational thing. You're sitting in a room with mics in front of you and headphones on, but you're all talking about the same thing.
It's helped me be a better conversationalist, a better communicator, and feel more comfortable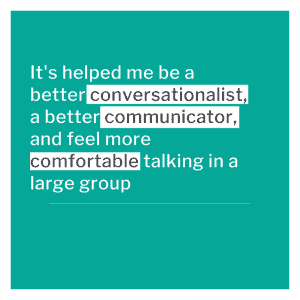 talking in a large group. And I think it's also helped me clarify some of my vision and passions, because in some ways you're kind of forced to every week when you're sitting down in the studio to do the episode, you're forced to be able to articulate your message really well because you've got a short amount of time and you've got to get it right. And so, that's been really helpful for me as a communicator and just honestly relationally with other people.
Yeah, that really makes sense. This is just something I thought of. Do you practice your podcasts before you go live with it?
So, here's kind of what we do. We definitely don't go into it blind. We have a, "Okay, here's the topic of the day." And so, then our team will sit down and there's really four of us, sometimes five, but usually four of us who set out the flow of the podcast. Our podcasts are typically around an hour long. And so, we'll look at, "Okay, what are the main things? What's the main topic we want to hit? And then what are some other things we want to put in surrounding that." And so, through that, we'll come up with a flow spreadsheet of, first at the top we're starting, this person's going to be talking about this thing, and then all the way down through to the end of the podcast, top to bottom.
And so, while we don't do a full-on dress rehearsal, if you will, of talking through, because we want to keep a lot of it really natural. Because of the nature of some of our topics, we do sometimes talk through, make sure specific questions. Let's hear your answer on that because we want to make sure we're presenting a unified front, and nobody says anything totally spiritually wacky, because sometimes…
And sometimes you want to say something and it doesn't come out the right way, and yes, that makes sense.
And we're already recording. So, on things like that, we'll talk a little bit about before. Usually, we try and our biggest preparation is coming up with a flow sheet and making sure everybody's, "Anybody have questions about this? Everybody feel comfortable with your segment or whatever? Great, all right, let's go." So, yeah.
Very cool. So you do that all on the same day?
Yeah. We have a topic prior, so we can start thinking about it. And our pastor who's the main presenter of the spiritual portion of the podcast, they'll contribute, but he's usually the conversation starter. Sometimes he'll have questions he sends out to us earlier in the week of, "Hey, we're talking about this. Think along these lines. These might be some questions I ask." Just so we're not deer in the headlights.
Yeah, that makes sense. That's cool. So, my last question for you. I know that sometimes people are like, "Starting a podcast is too hard." What would you say to those people?
It's really not. It's really not. And there are so many, if you just Google how to start a podcast, oh my gosh, you will be flooded with information that's easy to digest. It's really not. I was reading today, because I didn't do any of the purchasing for things we needed for the podcast,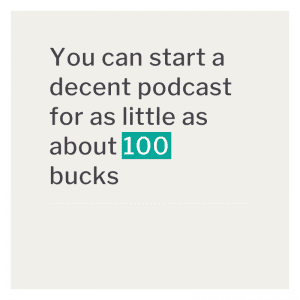 but I was reading today how much does it actually cost to start a podcast? And you can start a decent podcast for as little as about 100 bucks. And you may already have some of the items that you need. So it may not even cost that much. Or you can go extreme and really pour some money into it. But your biggest expense is going to be a microphone. And you can get great podcasting mics for really inexpensive. And so, it's really not too complicated or hard, and you don't have to have a huge special set of skills to know how to do it. You can learn a lot off this.
And like I said, Google will be your best friend. So easy, so many resources out there just to help walk you through it and hold your hand through figuring it out as you go.
That totally makes sense. We talk about Google a lot because it really is so useful. And it seems like a lot of people are like, "I don't know what to do." But really a lot of what I've learned, and it sounds like a lot of what you guys have learned too, is through Googling and trial and error and figuring it out. And, yeah, there's so much that we can learn, right?
Yeah. And if you have anybody in your life who's technologically savvy, just pick their brain a little bit, because they may already know something about podcasting. Like I said, the guy in our church, he's a musician for us, but he has a company. And like I said, one of the things they do at Studio 77, if you're in Virginia you should definitely use them. So, one of the things they do is podcasting along with a million other things. And this is just a guy in our church and just a regular guy. So you may already know someone who either has experience in this or knows something about it that can help you personally too. So, yeah.
Cool. Well, it seems really doable, and we're here, so I know that it can be done. Well, Lyndsay, thank you so much for being with us today. And is there anything else you want to say before we sign off today?
I don't think so. But I just want to encourage you, you can do this. And if you're a teacher, you do have a message. That's why you got into teaching. And so, have some confidence and just put on your research skills and you can definitely figure this out.
Awesome. Well, thank you again, Lyndsay. And, for everybody watching, thank you for watching, or listening, I guess depending on where you're at with this. And we'll see you next week on My Life After Teaching. Thanks.
If you would like more content like this, you can find our podcast Life After Teaching on iTunes, Libsyn and Youtube. Don't forget to subscribe and share it with your friends. Visit Life After Teaching.com to learn more about ways you can start planning for your life after teaching.